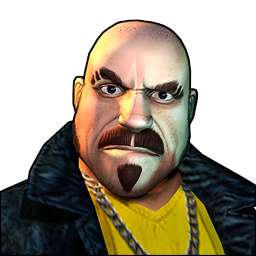 Our evidence tells us that Ramon "Pistola"Gozalez is the one who sets up the gun deals. His kill count is up to thirty-five men all peacekeepers he favors the Bastion S600 'long eye' most of his kills have been with this weapon.
Ramon "Pistola" Gonzalez is a general of Los Muertos.
He is located at the lighthouse on the north island of Los Muertos. The lighthouse is at the northern most tip of the island.
He stands on a platform about half way up the lighthouse facing inland.
How to Kill
Edit
The straight forward way to attack is to drive to the lighthouse from the road and attack him straight on. Another possibility is to cross the bridge from the radio station supply point and attack straight on.
There are other ways to get to him. Because the area is heavily guarded, you may want to find a quick and safe route to get to him. The best method is to swim from the ocean to the east side of the lighthouse, then jump up the mountain side to reach the deck where Gonzalez is waiting. This route will mostly shield you from Gonzalez's hit-men. Once you reach Gonzalez, you can either shoot him from the mountainside, taking cover when necessary, or for a quick victory, join him on the deck and use your melee attacks to knock him to the ground below, resulting in an instant kill.